---
Trustworthiness - TST
~JulianA document 2454438.43653 +37.9018 -122.3024 16m~
by Charles Scamahorn © 2005
~JulianA author 2428077.58125 +47.6637 -117.4328 570m~
Trustworthiness Scale - TST measures the applicability of information to its environment by the quality and reproducibility of its source data. Click here for a nice, Printable PDF file of the chart below.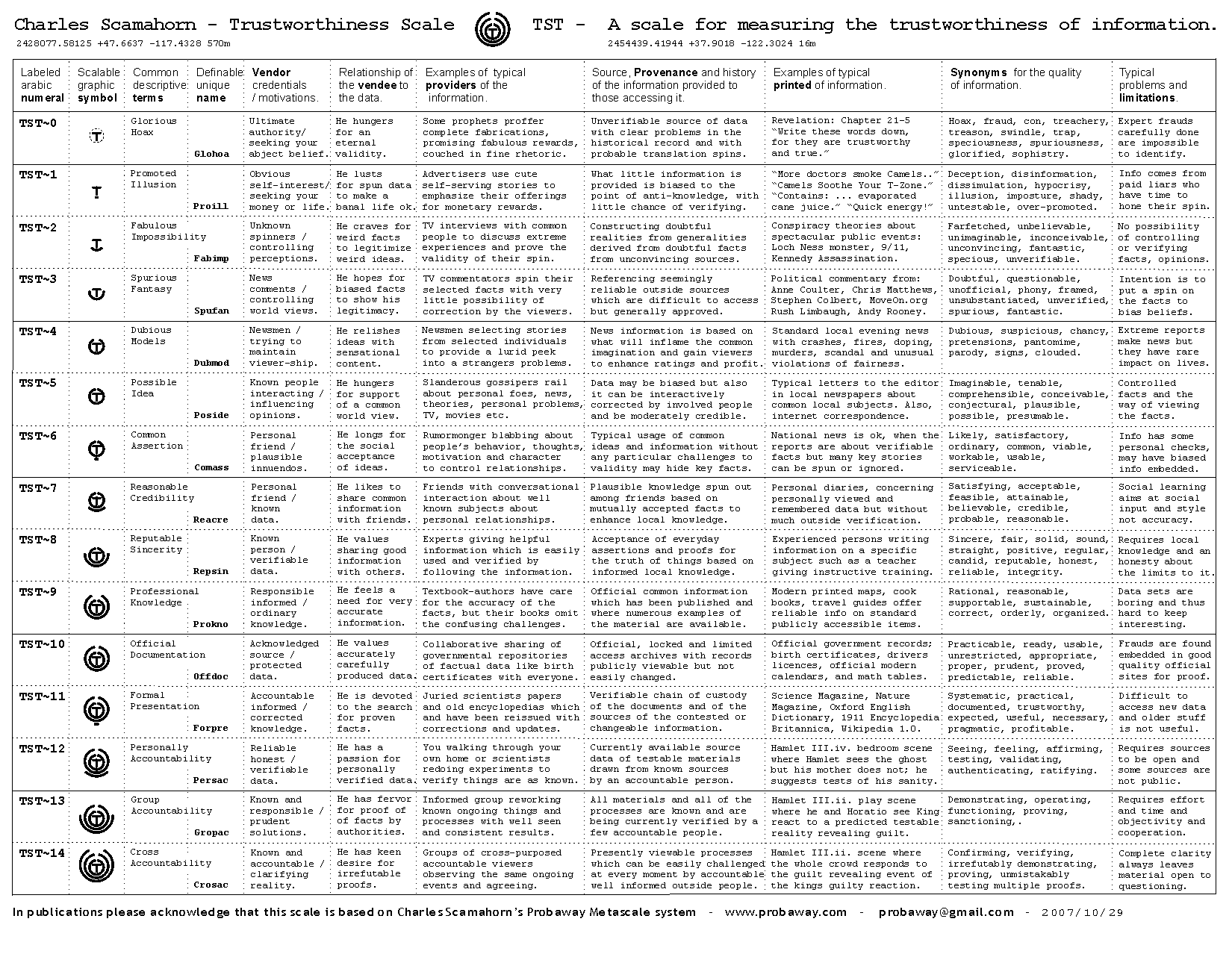 Hypotheses
statements
Evidence
Proof
Conviction
Some Outside Links
---
Liability disclaimer statement: These Probaways contain new and unique information that has been created, tested and retested by me alone. You must approach these findings and materials very carefully as your results may differ greatly from my experience and I can offer no recompensation of any kind for any injuries.

This

work

is licensed under a Creative Commons Attribution-Noncommercial-No Derivative Works 3.0 License.
---