---
Pain Scale - PAINS
by Charles Scamahorn © 2005

Metascale PAINS . . . is for measuring human pain with some suggestions of causes, preventions and relief. Click here for a nice, Printable PDF file of the PAINS chart below.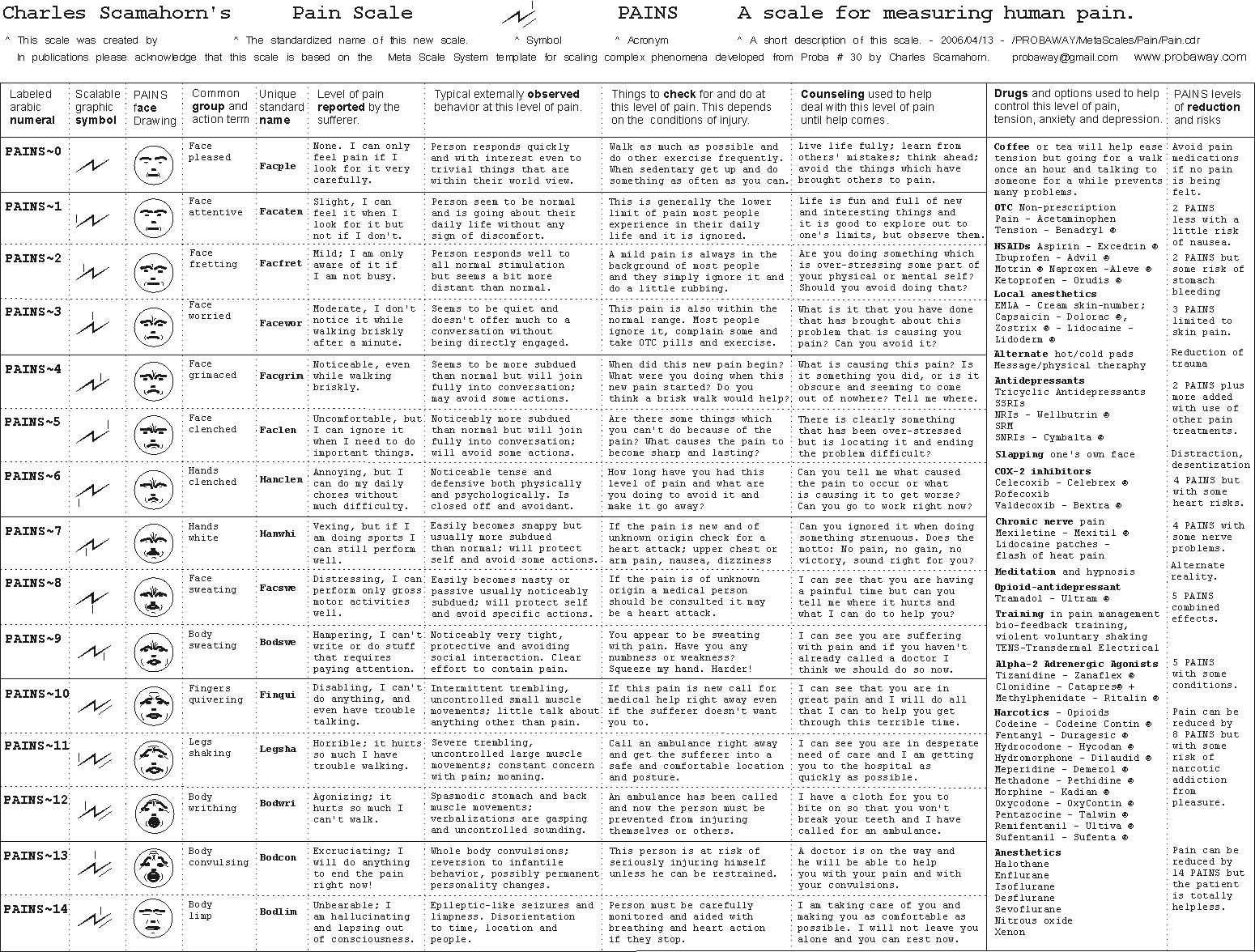 Some Outside Links
---
Liability disclaimer statement: These Probaways contain new and unique information that has been created, tested and retested by me alone. You must approach these findings and materials very carefully as your results may differ greatly from my experience and I can offer no recompensation of any kind for any injuries.

This

work

is licensed under a Creative Commons Attribution-Noncommercial-No Derivative Works 3.0 License.
---